With Superman & Lois no longer part of the Arrowverse, the best way to give Superman super-powered allies is to introduce the Legion of Super-Heroes.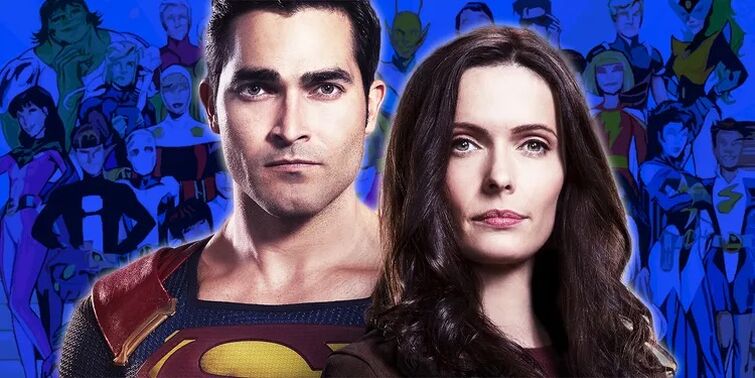 In the Season 2 finale of Superman & Lois, "Waiting for Superman," General Sam Lane establishes that Superman is Earth's only known superhero. There is no Justice League or Justice Society. Superman has worked alone for his entire career -- but this doesn't have to remain the case. Other superheroes could start showing up, creating a shared universe similar to the Arrowverse that Barry Allen helped create when he showed up in the second season of Arrow. A group of new, untested heroes, while exciting, wouldn't have the same emotional resonance as a bunch of old friends who share a history with Clark. Luckily, General Lane's statement about Superman's uniqueness does leave room for just such a friend group: The Legion of Super-Heroes.
The Legion of Super-Heroes were introduced in the Silver Age as a team of super-powered teenagers from the 30th century who come back in time to recruit the person who inspired them in the first place: Superboy. Over the years, various retcons and reboots have removed and re-established the young Man of Steel's place in the lineup, but the link between Superman and the Legion is long and undeniable. Despite this extensive print history, live-action adventures featuring Clark and the far future's premier super team are rare, and those that do exist -- like Smallville, Season 8, Episode 11, "Legion" -- haven't allowed Clark to actually join the Legion. Cosmic Boy, Saturn Girl and Lightning Lad show up, help defeat Brainiac, tell Clark about his future legacy and go on their merry way.
RELATED: Superman & Lois Compares Its Heroes And Villains To Their DC Comics Inspirations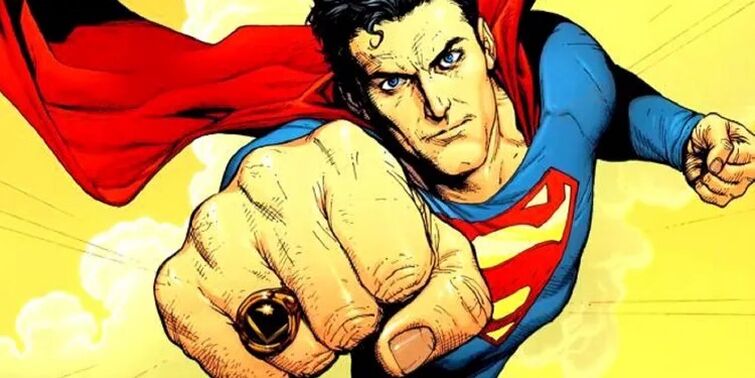 Superman & Lois features a Superman who is 20 years into his public career. Viewers have seen glimpses of that time and the years preceding it, but there's plenty of room between his childhood in Smallville and his current life to plausibly fit in a period of Legion membership. Perhaps, at the end of Clark's tenure as a regular Legionnaire, Brainiac 5 or Saturn Girl erased his memory of the experience to reduce the risk of altering history. That would explain why he has yet to mention the Legion to his wife Lois Lane or his sons Jonathan and Jordan.
By separating from the Arrowverse, Superman & Lois gained a greater amount of storytelling freedom, but it lost the richness and scope that come with a shared universe. Even if they never got to see it, viewers could easily imagine Superman going on missions with the Flash and the other members of the Justice League which formed at the end of "Crisis on Infinite Earths." With no other superheroes around, that becomes more difficult. However, the arrival of the Legion could change that.
RELATED: Superman & Lois Boss Explains Why The Arrowverse Crossover Is Extinct As We Know It
The Legion of Super-Heroes was young Clark Kent's first team. He and the other members took their initial tentative steps as superheroes together. Provided Clark regains his memories of that time, that would create a specific type of bond that Superman & Lois has yet to showcase: genuine super friends. Hearing the stories about these early adventures would also allow Jonathan and Jordan to better understand and relate to their larger than life father. Additionally, if the writers of Superman & Lois wish to follow the lead of Brian Michael Bendis's recent work with The Legion of Super-Heroes, they could have the Kent twins join and embark on future adventures of their very own.
The unique nature of The Legion of Super-Heroes is perfectly suited to the stand-alone world Superman & Lois created. Because the Legion is from the far future, everything General Lane said about Superman being Earth's only superhero would remain true. However, if Clark traveled to said future to join the team as a teenager, it would also be an important part of his past and, as such, would carry the attendant emotional weight. Modern comic book adaptations rarely allow superheroes to exist in vacuums. The presence of other heroes and villains raises the stakes and makes the universe feel bigger. If the writers of Superman & Lois hope to do this in Season 3 and beyond, their best bet is to call in The Legion of Super-Heroes.