Superboy is a comic book title that has been published by DC Comics in various volumes since 1949.
1949-1976
The first Superboy series ran from 1949 to 1979 and covered the exploits of Clark Kent as Superboy.
1980-1984
Also known as The New Adventures of Superboy, the second Superboy series ran from 1980 to 1984, covering Clark Kent as Superboy.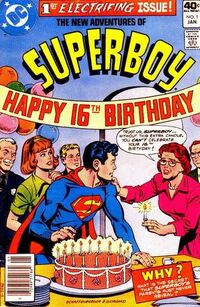 1990-1992
Also known as Superboy: The Comic Book.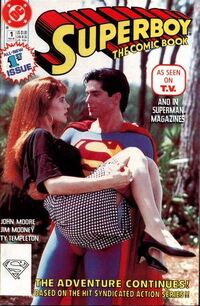 1994-2002
The fourth Superboy series ran from 1994 to 2002, starring the clone of Superman who would come to be known as Kon-El, aka Connor Kent.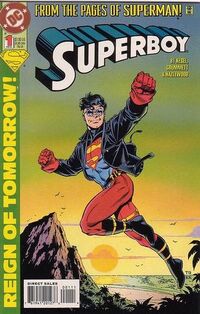 2011
Series debut in 2011, featuring Connor Kent.
2011-2014
The sixth Superboy series ran from 2011 to 2014, taking place after the events in Flashpoint.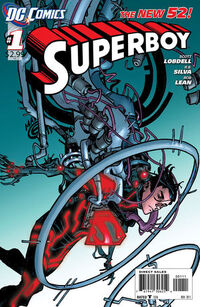 Community content is available under
CC-BY-SA
unless otherwise noted.